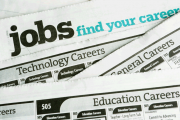 We're proud to welcome each of you to the new Student Payouts.
Over the coming weeks and months, we'll be sharing tips, techniques, and proven strategies to help YOU make money in college. The challenge to find a way to make money while balancing the demands of college life has plagued students for generations.
We hope to make that quest a LOT easier.
Browse through our website to find several of the most popular ways for students to make money, and stay tuned to our blog for current news on the latest ways to make money in school. We're working on some really exciting new features that will be announced through our blog in the coming months, so be sure to sign up for our feed to be alerted when there's a new post.
We're glad to have you! Please be sure to tell a friend about the all new Student Payouts.