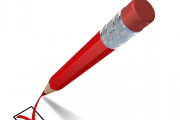 In a word: no. But first it's important to understand the difference between free paid survey sites and the ones that charge a fee. Here's how it works.
Paid Surveys, sponsored offers, focus groups, and the like have been around for ages. Companies desperately need the opinions of their prospective customers, and their customers in turn don't mind giving their opinion (if they can be compensated in some way for it).
Just like any other industry, there are dozens and dozens of different market research groups and survey panels. Many of them, as you may have noticed, sound very similar on the surface, but the important thing to know before you join is:
Are they legitimate
Do they offer a good amount of surveys
Are they consistent with compensation and payment
On our student paid surveys page, we explain other characteristics to look for and we also list the companies who consistently have provided the most survey opportunities for college students (all free to join), but before I digress, let me get back to the point at hand: should you ever pay to take surveys?
Premium Paid Survey Sites (charge a fee)
Perhaps you've seen these sites before, there's several of them online. Here's just a few of the more popular ones:

Survey Scout – They are probably one of the oldest premium paid survey sites.

Paid Surveys Etc – Another relatively popular one, been around since 2006.

Make Money Taking Surveys – A newer one that is gaining in popularity.
For a fee, they say, you'll have access to a database of hundreds of paid survey companies waiting for survey panelists. They go on to offer special bonuses to entice you to purchase like a get paid to drive program or get paid to play video games included as an add-on bonus that you'll get for 'Free If You Join Today Only! 'Ever notice how they almost always say "TODAY ONLY" but if you go back the next day, it still says the same thing?
Once you pay the fee, you'll be presented with a list of several survey sites that you then have to go join. This is a big misconception from how most people think of these premium paid survey sites.
They assume that by paying the fee, they will have access to a database of several paid surveys just waiting for participants. This simply is not the case. Instead, once you pay the fee, you are presented a list of 50, 100, maybe 200 companies and essentially told, 'here they are, have at it.' You then must join the individual survey panels, and they will – in theory – invite you to participate in paid surveys.
For starters, how are you supposed to know which companies are legitimate and which ones are not? There's just this big list of companies to join. Furthermore, many times there are several dead links (either the web page they are trying to get you to visit is no longer there or has been deleted), so you maybe working with information that is 1-3 years old! After paying $30-$50 for this "information," it doesn't leave a good taste in your mouth to have 10% of the links not work anymore.
That's not going to get you anywhere.
Now, we don't necessarily recommend joining a premium paid survey site, but each of the companies listed above uses Clickbank as their payment processor. To list a product through Clickbank, the site owner HAS to offer a 60-day money back guarantee. If you have ever joined a site and paid for the product through Clickbank you are completely covered for 60 days, and it is the easiest thing in the world to get your money back (just send an email to: refunds [at] clickbank [dot] com or call them at 1-800-390-6035 and they will take care of it).
I say that only because if you ever did want to join one of these companies to check it out for yourself, you could do it in confidence knowing you could get a complete refund as long as you request it within 60 days of purchase and as long as Clickbank is the payment processor (which is the case for the 3 products above and most of the premium paid survey sites available today).
Free Paid Survey Sites (no cost to join)
Instead, save your money and join the top companies directly.
The companies we recommend have been reviewed and tested to be the top survey companies on the market today. Since we believe you shouldn't have to pay for this information, we encourage you to read read about paid surveys for students and get started with the recommended companies.
Instead of listing hundreds and hundreds of different survey panels, we decided it would be more advantageous for you, helping you make money faster, by simply recommending the 6-10 companies who have consistently provided the most survey opportunities. We also list several tips to help you maximize your paid survey efforts.
We personally don't recommend paying a fee to join one of these premium paid survey sites. Real, authentic survey panels and market research groups will NEVER charge you a fee to take surveys. The $30-$50 you pay to join one of these premium sites goes directly to the site owner. Their product is simply organizing 50-300+ different survey sites in one place so you don't have to find them all on your own.
Finally, let us explain briefly what a sponsored offer is so it doesn't confuse you when you come across it.
The only time you might be charged a fee or asked to pay a fee is related to a sponsored offer. In short, a sponsored offer is where a company might pay you $10 to try a product that costs you $3 to sign up for a trial. They typically pay you a much higher price than the cost to try the product, and remember that is just with sponsored offers.
They do this for any number of reasons. Perhaps they are working with a product owner who is interested in getting samples of their products in the hands of consumers to try, or perhaps it is simply because a product owner is paying them (the company you joined) $15 to get someone to try their product, and they in-turn will pay you $10 to check it out. We'll go into greater detail about sponsored offers at a later time, but this way you at least know generally what they are.
Paid surveys are different, and you should never be asked to pay a fee to take a survey. Read about student paid surveys and get started with these top rated survey companies today. They're looking for students to participate, and they are all 100% free to join.
Note: If one of the free survey panels we recommend offers a premium product, or tries to get you to pay for access to more "paid surveys," we don't recommend doing that. 9 times out of 10 they are simply promoting a premium product like the one we described above. Remember that sponsored offers are different, and if you elect to do those (optional) a fee might be involved. But in regards to the survey companies we recommend, just complete their free registration.