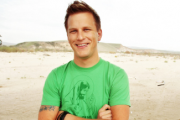 For over 40 years, NPDOR has been a leader in market research for consumer and retail information. With over 2.5 million members and offices in over 60 countries, NPD Online Research has established itself as one of the premier places for those interested in market research.
Description: NPDOR is looking for men who are interested in filling out surveys to help some of the largest companies in the world develop smarter, more practical products for men. Win cash and prizes for participation.
Cool Fact: In June of 2004 they gave out over $160,000 in just that one month. The surveys are related to things guys are interested in ranging from movies to electronics to food to fashion.
Update: Women you can join now too. Join NPDOR (Women Signup)