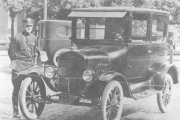 Want to learn how to get paid for driving? Who wouldn't? While it's not as easy as most "paid to drive" or "free car to drive" sites make it out to be, one thing that is for sure is that more and more companies are taking advantage of new, innovate ways to showcase their products and services through advertisements on vehicles. Companies are now pursuing alternative advertising techniques to reach customers rather than using the more common avenues of billboard, television, or radio.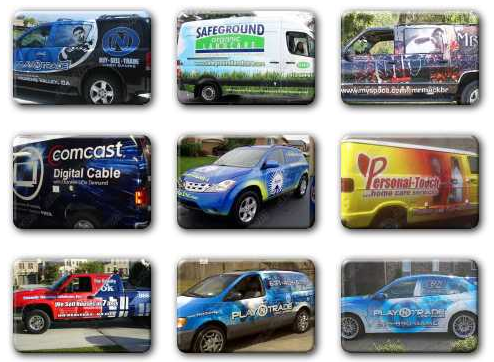 How It Works: The concept is pretty simple. You drive your own car (where an advertisement has been placed) and you receive payment for doing so. In some cases, you may even be provided with a free car instead of having to drive your own.
These get paid to drive or 'free car' programs are typically administered by advertising companies who are paid by their clients to promote their products and services.
The best candidates for landing one of these coveted jobs are those living in major metropolitan areas, or near large college campuses (which is great for most students). Generally, you must drive at least 1000 miles per month, but each job is different.
The Fine Details: To qualify for a get paid to drive program, you must be at least 18 years old, have a valid drivers license, have a clean car, and have an existing driving record. You must sign an agreement that specifies how and where you will drive, and you typically cover your own insurance and maintenance.
Here are some other important things to consider:
You may or may not be able to select the type of advertisement that goes on your car. Of course you can always decline an offer and wait for a different one (most ads are very attractive and professionally designed).
Many companies place a GPS system in your car so they can verify your mileage, and that you have driven where you said you would drive. Occasionally, inspections may also be necessary to check the condition of the ad.
All advertisements stay on your car 24 hours per day, 7 days a week. You are not permitted to remove it until the end of the promotional period (stated in your contract).
"Get Paid To Drive" programs are in high demand, and there are typically more applications than there are opportunities. It may take 90 days or more to be accepted after you submit an application, and it's important to remember that persistence is the name of the game for paid to drive jobs. Those living near major metro areas or large college towns will usually have the upper hand.
How To Get Started: Some companies such as AdSmart advertise directly for drivers, but this is not always the best way to go. Many of these companies are not actual ad companies, rather companies who collect names for ad company clients.
You can definitely do your own research and try to find companies yourself, but then once you do start to locate companies (there's a lot), the real challenge is knowing which ones are legitimate and worth your time to pursue?
The best way is to subscribe to an ad company directory through a third party like The Free Car. There is typically a small one-time fee for such a service, usually around $30, but the benefits far outweigh the cost (even though there is a 60-day 100% money back guarantee).
Imagine having a resource that lists reputable ad companies and their contact information that have been organized by experienced "get paid to drive" experts. While we highly recommend purchasing access to these directories from a company like The Free Car, you DO NOT need to pay additional money for help with the "application process," or for a "premium" or "priority" listing. The directory is all you need.
While there are several get paid to drive directories online, the only one worth recommending is The Free Car. Read about them below, and find out more about their risk-free trial.
Company: The Free Car | Oregon, United States
Review: Out of all the "get paid to drive" programs we reviewed, The Free Car is the only one worth recommending. With so many hyped up services regarding this opportunity, let us set the record straight and say this is NOT an easy job to get. But, if you meet certain requirements, getting paid to drive or receiving a free car to drive is definitely worth a one-time fee of $30 (from this company, and because your satisfaction is guaranteed for 60 days or 100% of your money will be returned).
Member Earnings: Reports show that $50-$300/month OR a free car to drive is typical to expect for payment, however it does vary by assignment and the company.